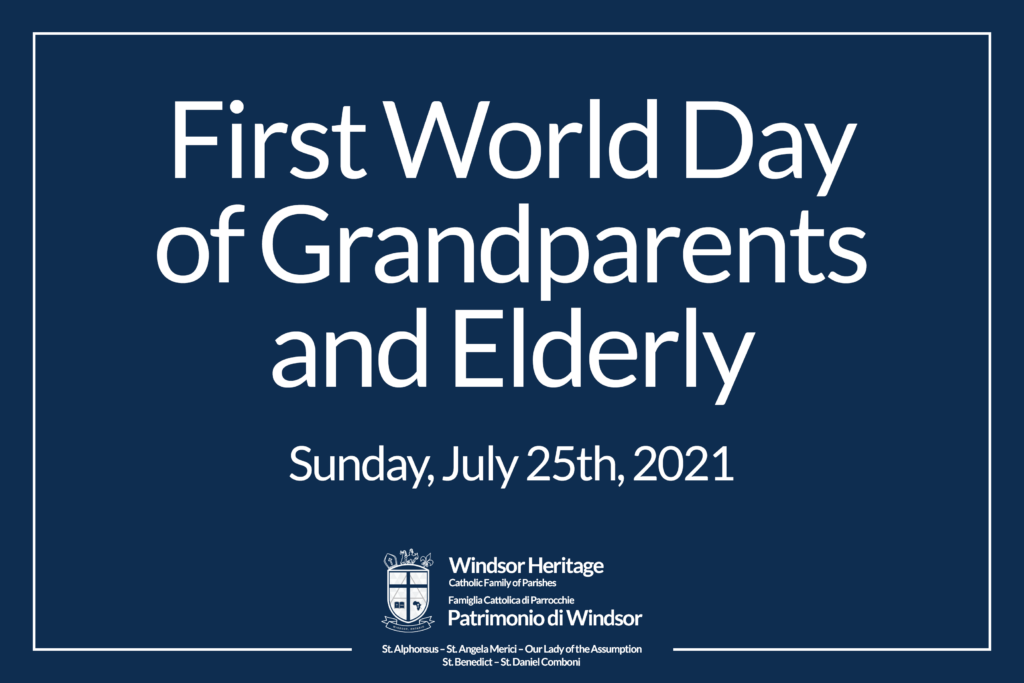 Sunday, July 25th, is the First World Day of Grandparents and Elderly.
It is a celebration day to give thanks, appreciation and honor to the elders and grandparent figures in our lives who have served us as role models, mentors, guides, companions and spiritual leaders. A blessing for grandparents is available on the parish website for you to offer for the beloved elders in your life.
Activities
To help you celebrate your grandparents or any elderly person(s) who are in your life, we have come up with an activity a day for the entire week leading up to July 25th. Watch this space every day for a new one!
Blessing
Blessingfor-World-Day-of-Parents-and-Grandparents

Prayer Card