Assumption Church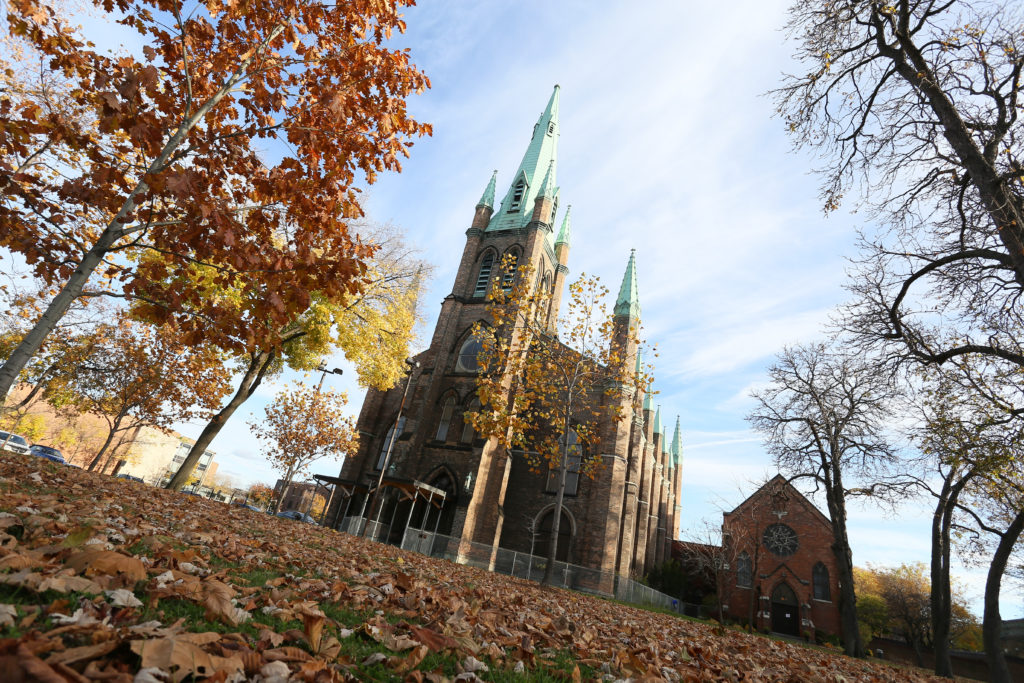 Assumption Church is located on the corner of University Avenue and Huron Church on the campus of the University of Windsor.
The historic landmark is home to all parish weekend masses, weddings and funerals.
Parking is located to the east of the church, and an accessible door is located off of that parking lot.
Rosary Chapel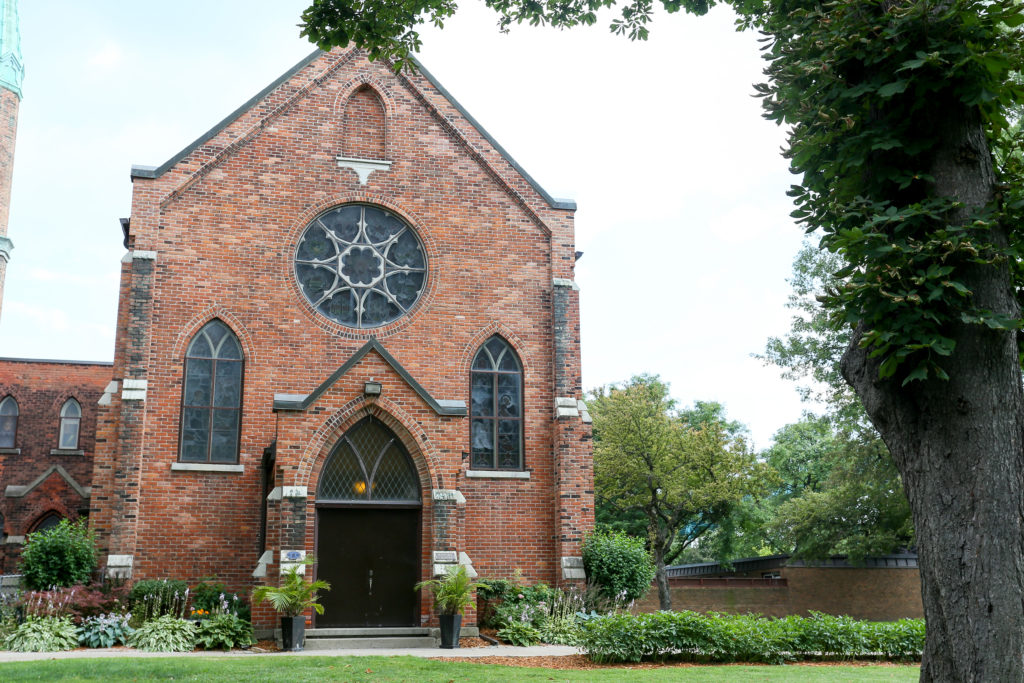 Rosary Chapel is located on the historic Assumption Church grounds right next to Assumption Church.
The Chapel is open Monday to Friday with parking located off of University Avenue West by the CAW Student Centre.
Rosary Hall is also located on the same property, right below Rosary Hall. Access is on the west side rear of the Chapel. Look for the wood steps.
Parish Offices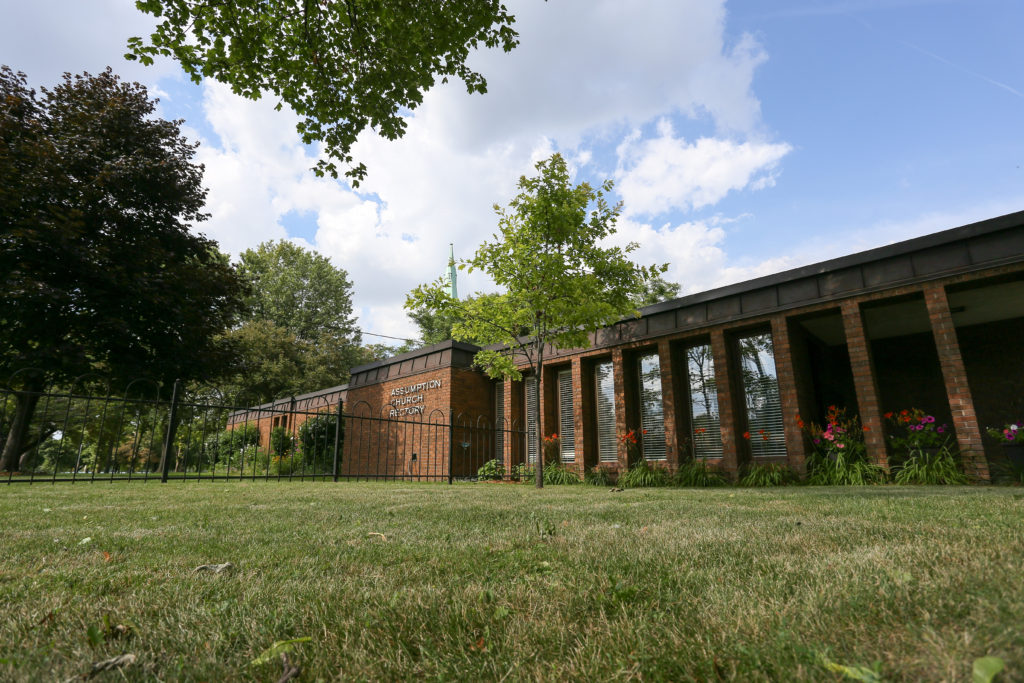 The Rectory Offices are located at:
350 Huron Church Road
Windsor, ON
N9C 2J9
There is a half circle driveway located right in front of the Rectory for all office visitors to park in.
The office is open Monday to Thursday from 9am to noon and 1pm to 4pm.
Find Assumption On Google Maps
McEwan Campus – Holy Name of Mary Church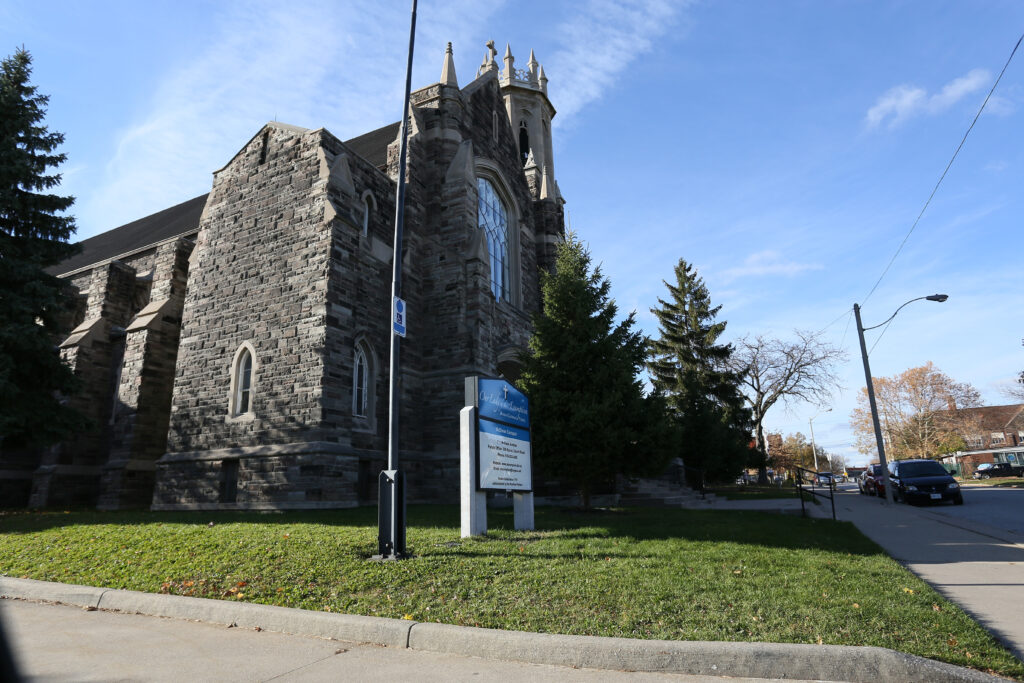 The McEwan Campus of Assumption Parish is located at 711 McEwan Avenue. This building is home to the Assumption Cares outreach programs.
Parking is located in a small parking lot to the south of the church, as well as a lot located behind the church accessible from Campbell Avenue.
The lot behind the church has several wheelchair parking permit spots. There is an elevator located at the rear of the church building off of the rear parking lot.
Weekend masses are not celebrated at this location.