We hope you can join us for Mass!
Our Lady of the Assumption Parish is located on the edge of the University of Windsor Campus on the corner of University Avenue and Huron Church right next to the Ambassador Bridge.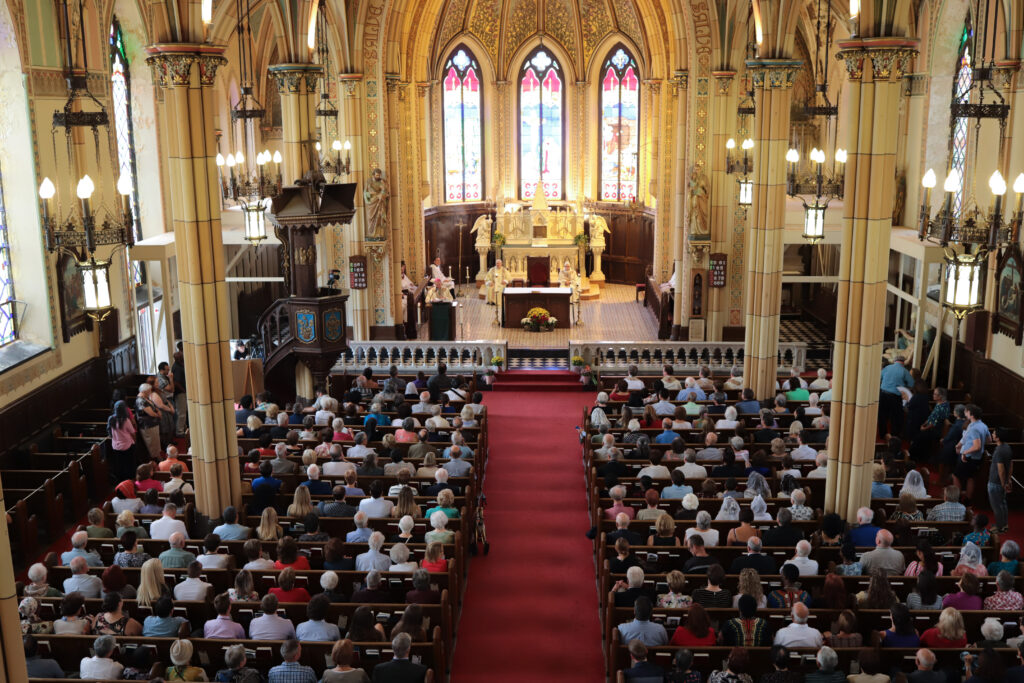 Sundays:
9:00am, 11:00am, and 7:30pm
Weekdays:
8:00am in Rosary Chapel
Confessions:
Saturday: 11:00am to 12:00pm
Sunday: 6:30pm to 7:15pm
(In Rosary Chapel)
The Dispensation from the Sunday Obligation will continue until September 6th. 
Family of Parishes Mass Schedules
St. Angela
980 Louis Avenue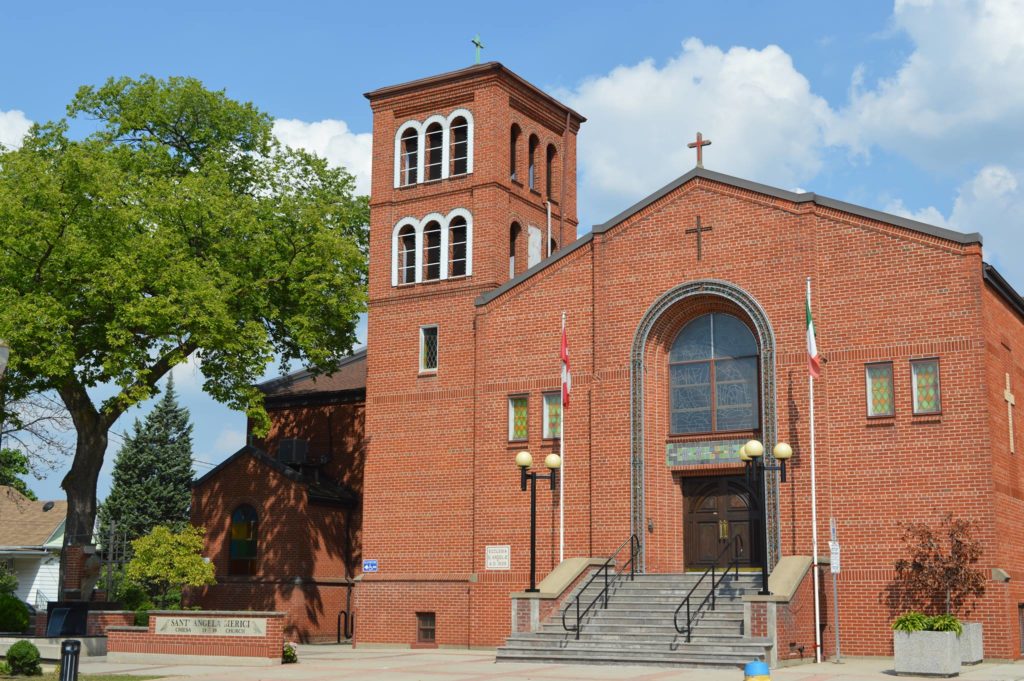 Weekends
Saturday: 4:30pm (I)
Sunday: 9:30am (I), 11:30am
Weekdays
Monday & Tuesday: 7:00 pm
Wednesday & Thursday: 7:00pm (I)
Confessions
Saturday: 3:30pm to 4:15pm
Wednesday: 6:30pm to 6:50pm
St. Alphonsus
85 Park Street East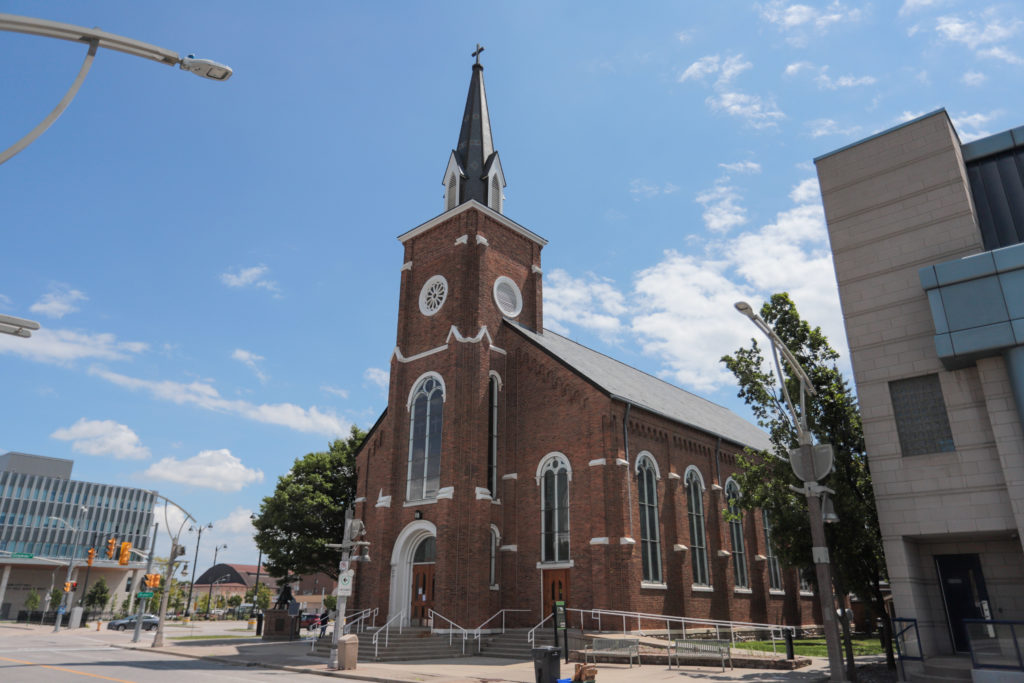 Weekends
Saturday: 5pm
Sunday: 12noon and 5:30pm
Weekdays
Wednesday to Friday:
12noon
Confessions
Saturday: 3:45pm to 4:45pm
Wednesday: 11:30am to 11:55am