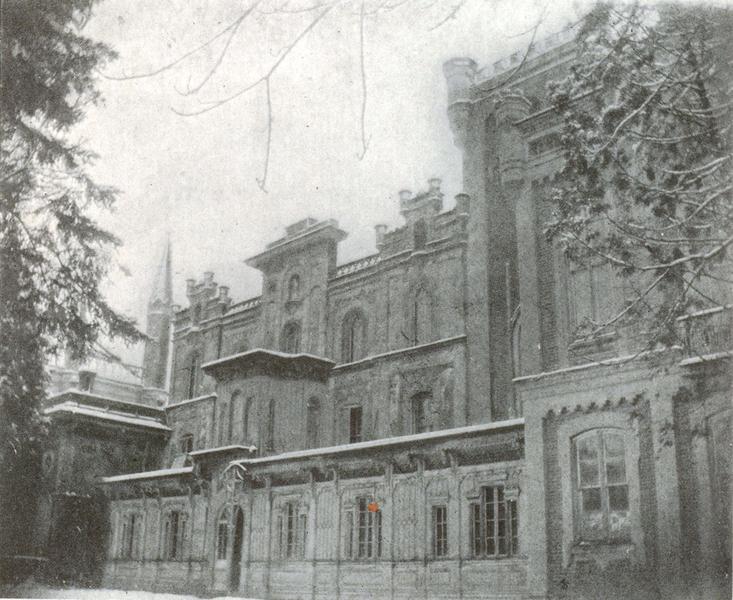 The Bishop's Palace was located to the west of Assumption Church. It was built by Bishop Pinsonneault in 1861 when he moved his See from London to Sandwich. Unfortunately, the construction was very poor quality, and by 1896, it was beyond repair and had to be demolished.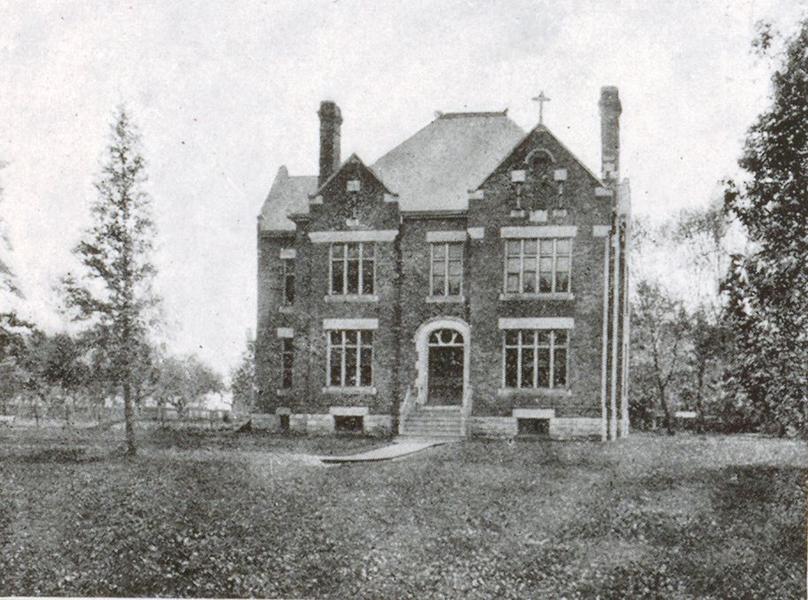 Located to the west side of Assumption Church; built c. 1897 to replace the Bishop's Palace which was torn down in 1896.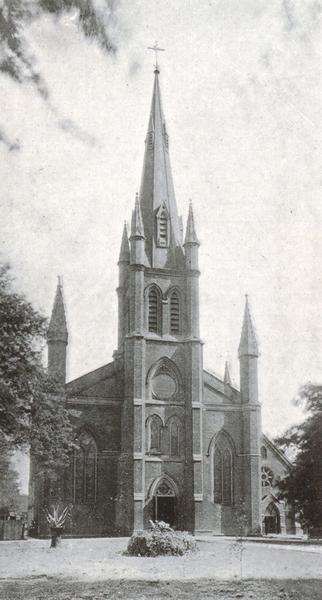 Assumption Church 1920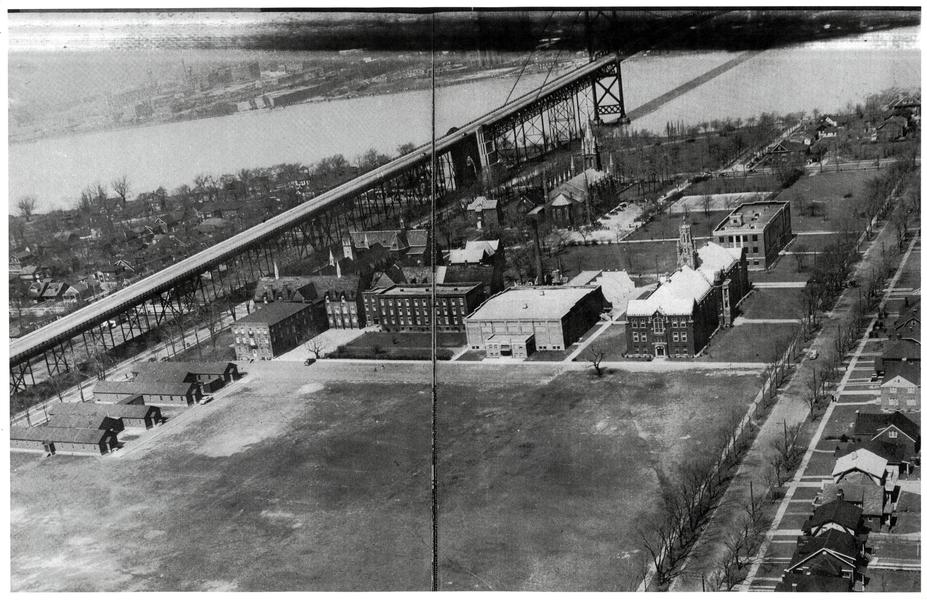 Patricia Road (on right); Sandwich and Ambassador Bridge (to the left); Assumption College campus and old Assumption High School campus; Dillon Hall and Memorial Hall (going north); Assumption Church (top centre) in 1952.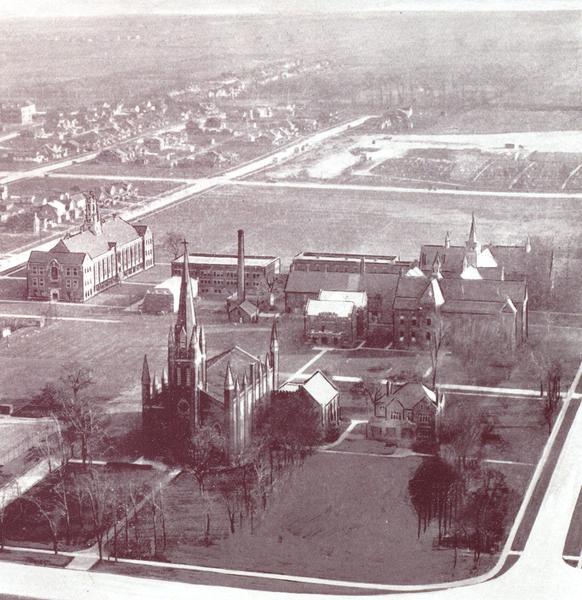 "Seen from the Bridge Tower"; Dillon Hall (aka Arts Building, or, Classroom Building), built in 1927/1928, is on the left, with Patricia Road in front; Assumption Church (completed in 1845) is in the foreground, with London Street (now University Avenue) in front; Assumption Parish Residence is to the west of the church; Assumption College is mid-ground, with Huron Church Road in front; Wyandotte Street runs east-west across the top of the photograph.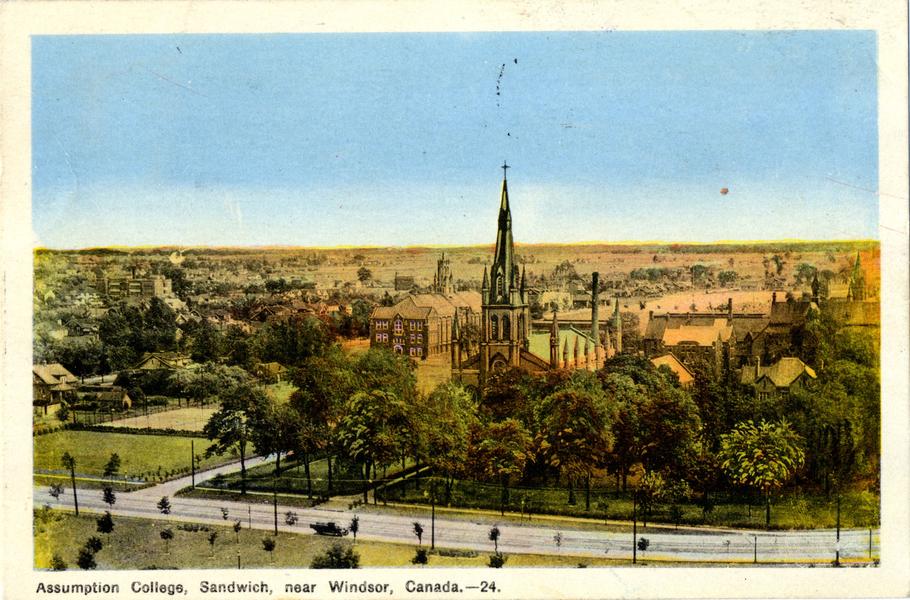 Assumption Church 1920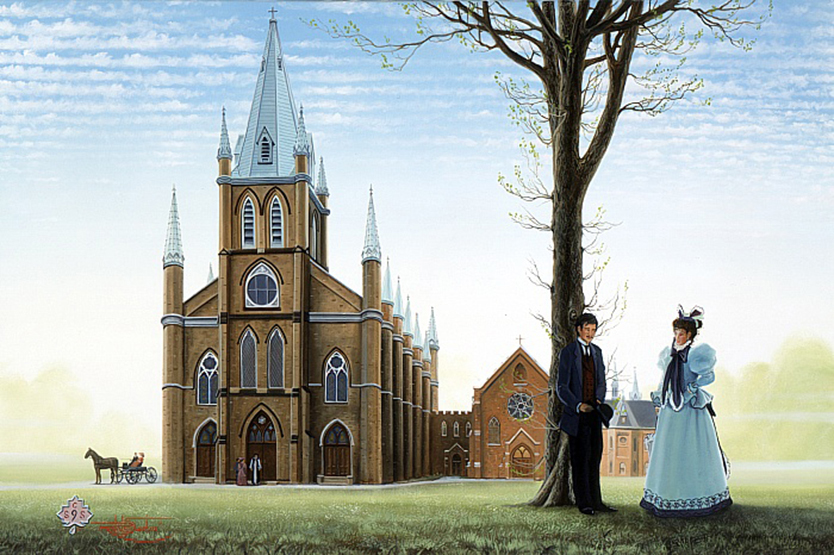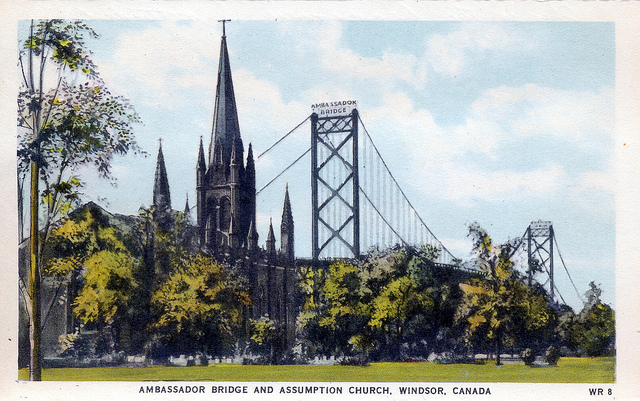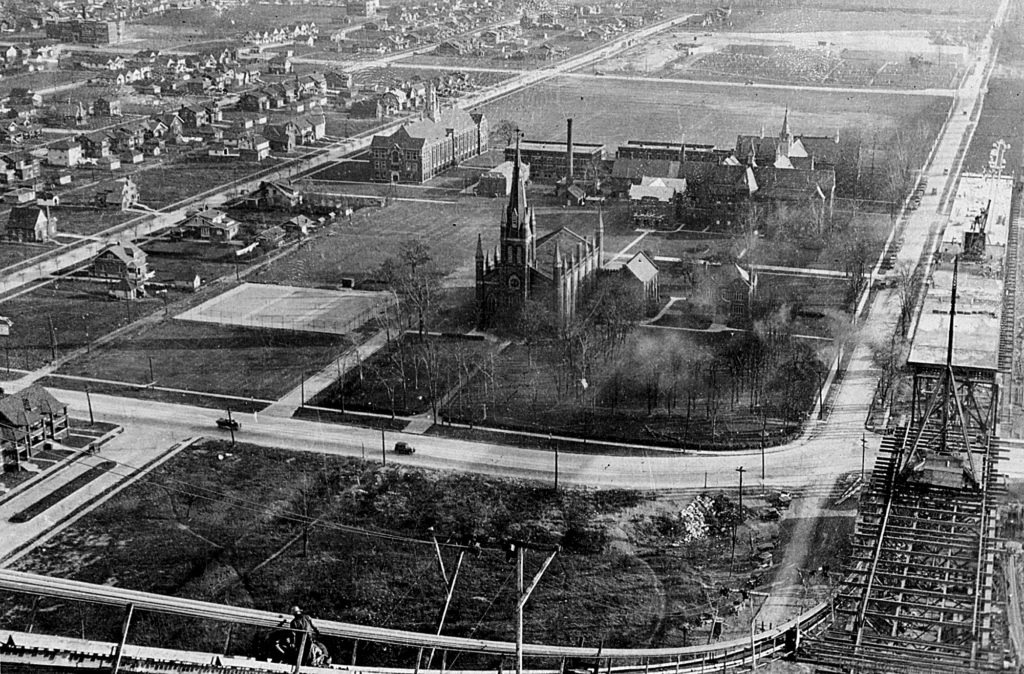 Assumption Church is visible during construction of the Ambassador Bridge