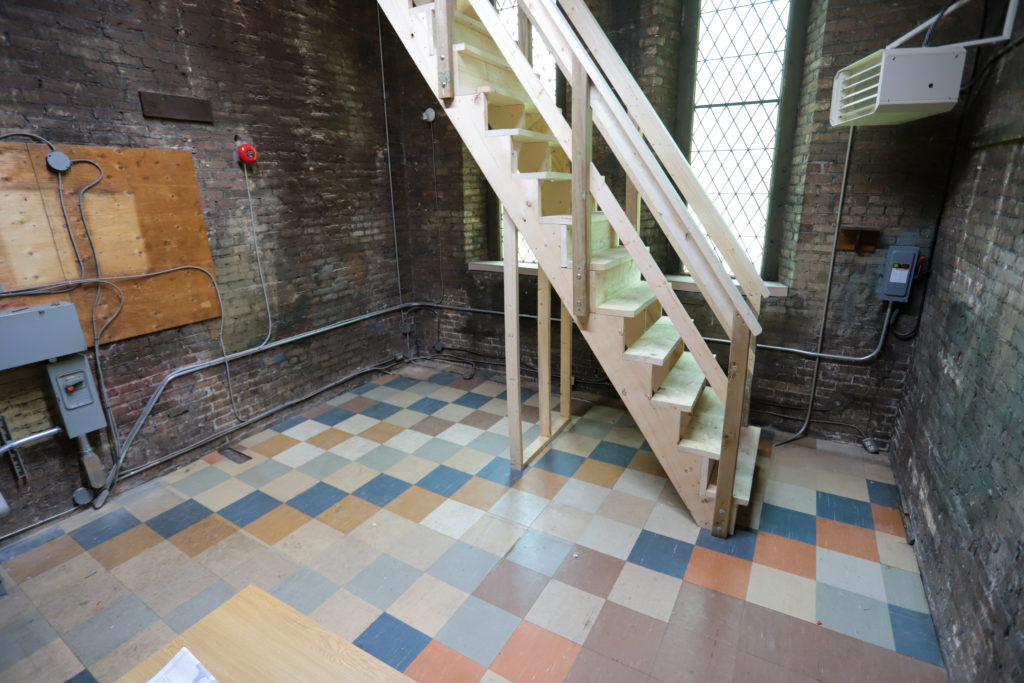 Over the last several months contractors have been constructing a staircase in the bell tower behind the organ.
This new tower replaces a series of ladders and will make it easy and safe for contractors to access the attic area above the church for phase two construction.
This project began in February and was paused during the COVID-19 shutdown and resumed in May and was completed in early June.
Planning continues on phase two work for this summer.