Celebrating 200 years of teaching and preaching
goodness, discipline, and knowledge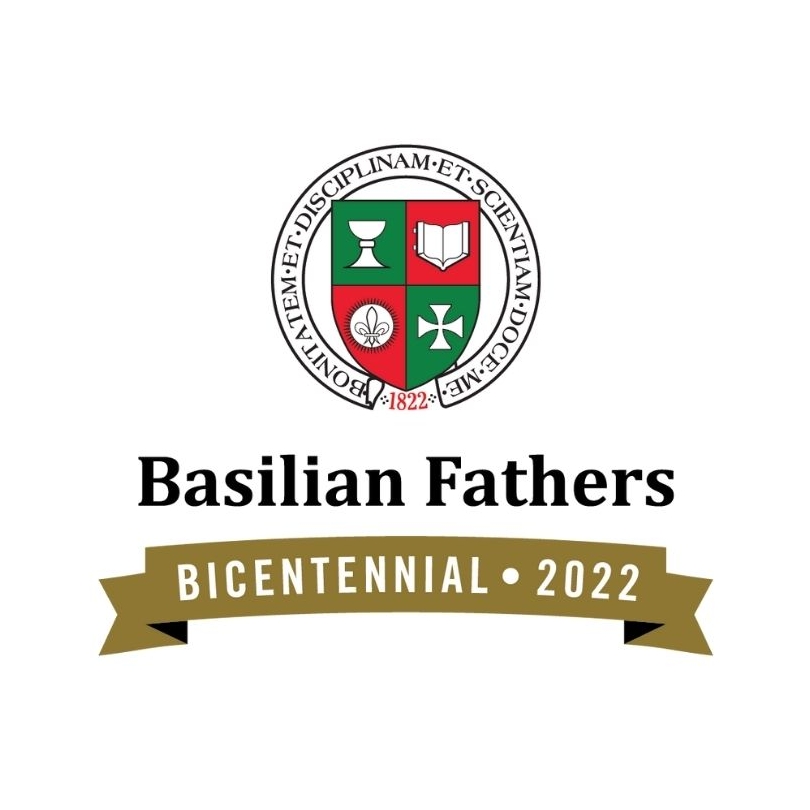 The Congregation of St. Basil, also known as the Basilian Fathers, is a Roman Catholic community of priests, students for the priesthood, and lay associates focused on Christian education and evangelization.
It was founded in 1822 when ten diocesan priests defied anticlerical laws passed during the French Revolution to bring balanced Christian education to a small village in southern France by operating a seminary. The founders' devotion to work, involvement in the Church, simplicity of their life, and a call to deeper community life continue to inspire the priests of St. Basil today.
Local Basilian History in Windsor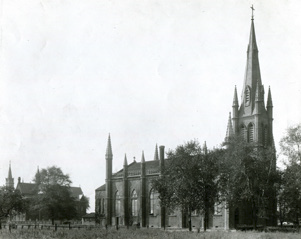 1870
The Basilian Fathers of Toronto are invited to take charge of Assumption Parish and Assumption College. Father Denis O'Connor, CSB becomes the superior of Assumption College and pastor of Assumption Parish. He goes on to become Bishop of London in 1890 and Archbishop of Toronto in 1899. The Basilian Fathers staff the parish continuously since this time.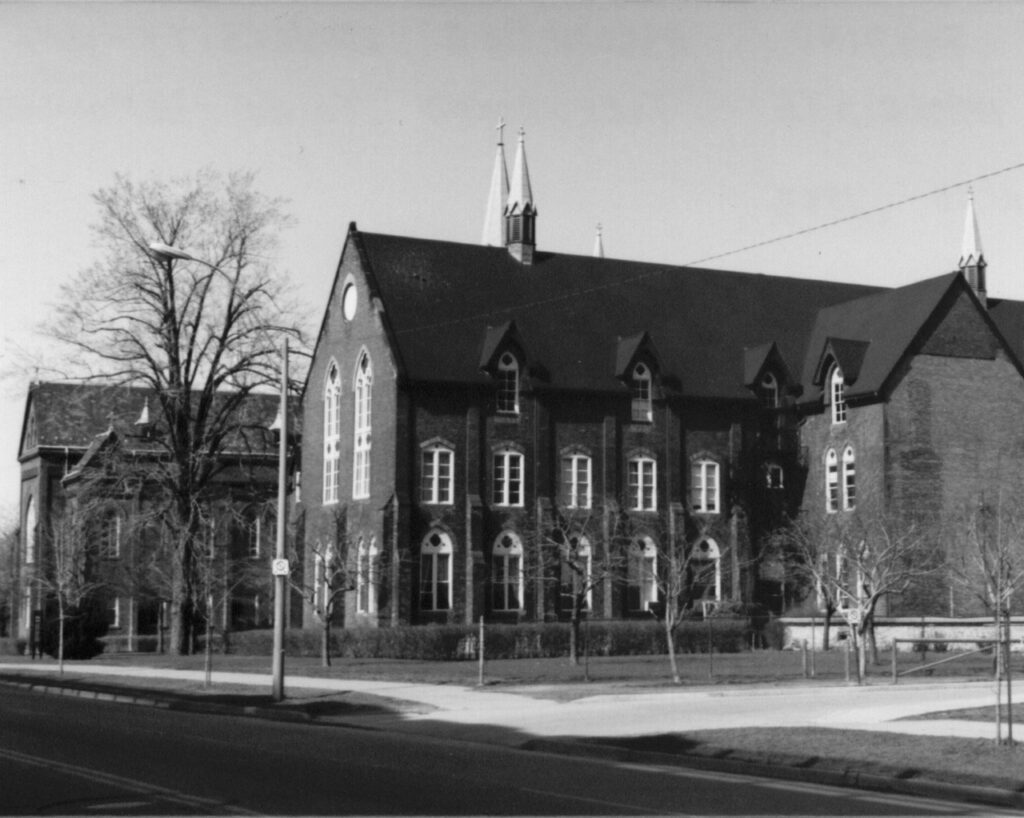 1954
Through an act of the Ontario Legislature, Assumption College was renamed Assumption University of Windsor. The new University accepted the non-denominational Essex College, incorporated in 1954. The new non-denominational University included Assumption University as a federated member holding in abeyance its degree granting powers save for the Faculty of Theology. The facilities and teaching faculty of Assumption University were integrated into the University of Windsor.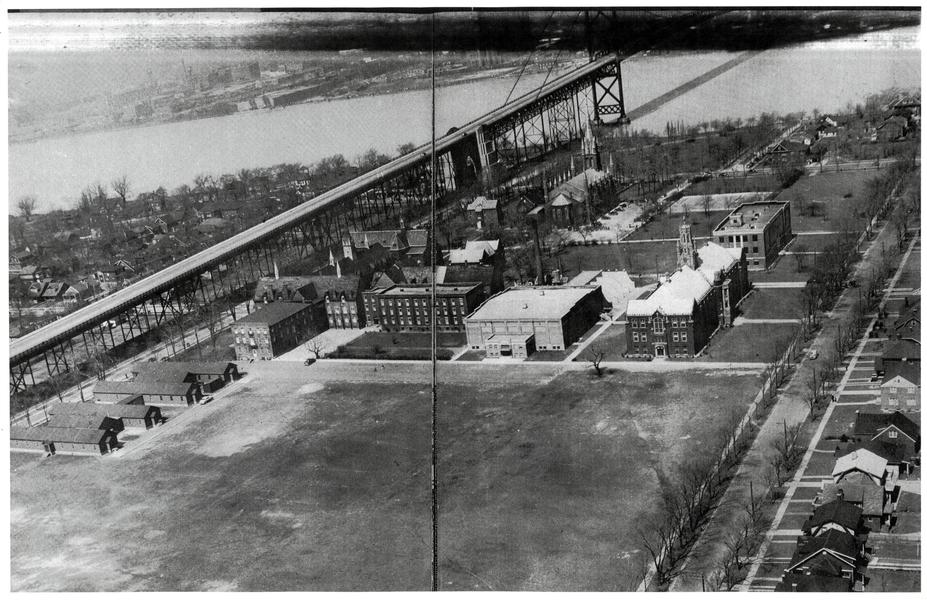 1962
The city of Windsor's growth and the increasing demands for higher education, necessitated a further restructuring of the University. Accordingly, the boards of governors and regents of Assumption University and the board of directors of Essex College petitioned the Government of Ontario for the establishment of the University of Windsor. An Act of the Legislature of the Province of Ontario incorporated the University of Windsor on December 19, 1962.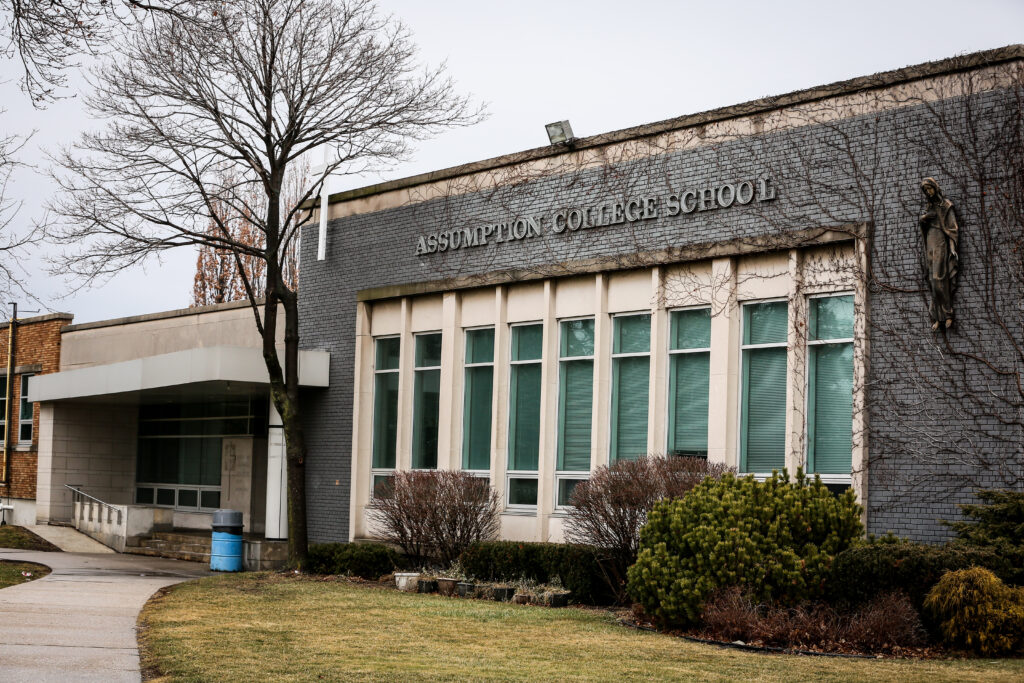 1971
With the merging of St. Mary's Academy, Assumption High School became a co-educational secondary school within the Windsor-Essex Catholic District School Board. The Basilian Fathers continued to live in community at the school.
2006
The Basilians left the school in 2006.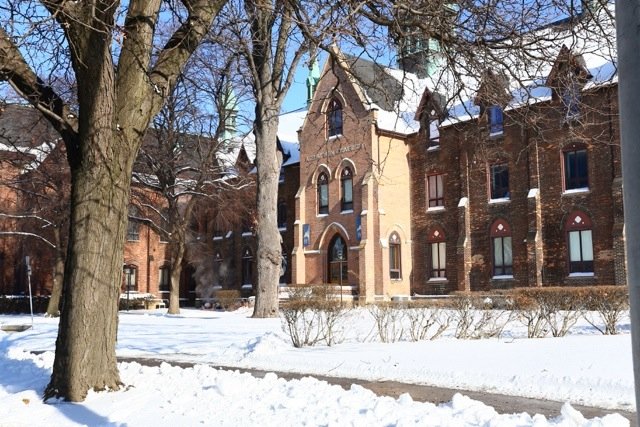 2013

The Assumption University building was sold to the University of Windsor. The building was renamed Assumption Hall and Assumption University and the Catholic Campus Ministry department and student lounge continue to be housed on the second floor.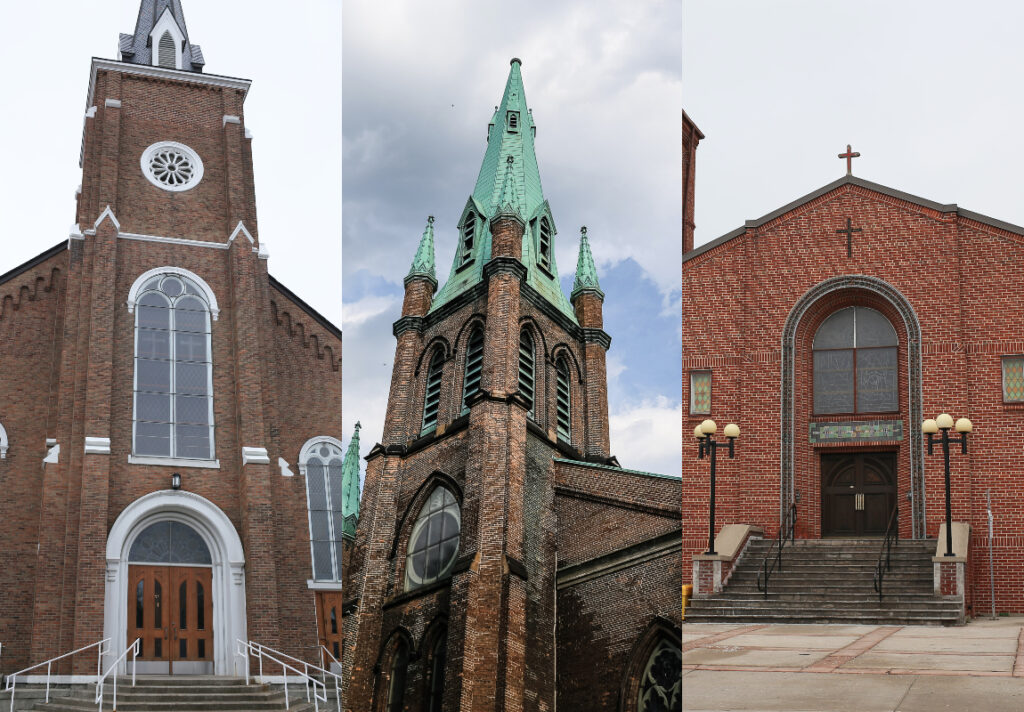 2020
The parish communities of Our Lady of the Assumption Parish, St. Alphonsus Parish, Saint Benedict Tridentine Rite Community, and Saint Daniel Comboni Community join together to form the Windsor Heritage Catholic Family of Parishes. The Family of Parishes is placed under the leadership of the Basilian Fathers.
Full History of the Basilian Fathers
Banner Display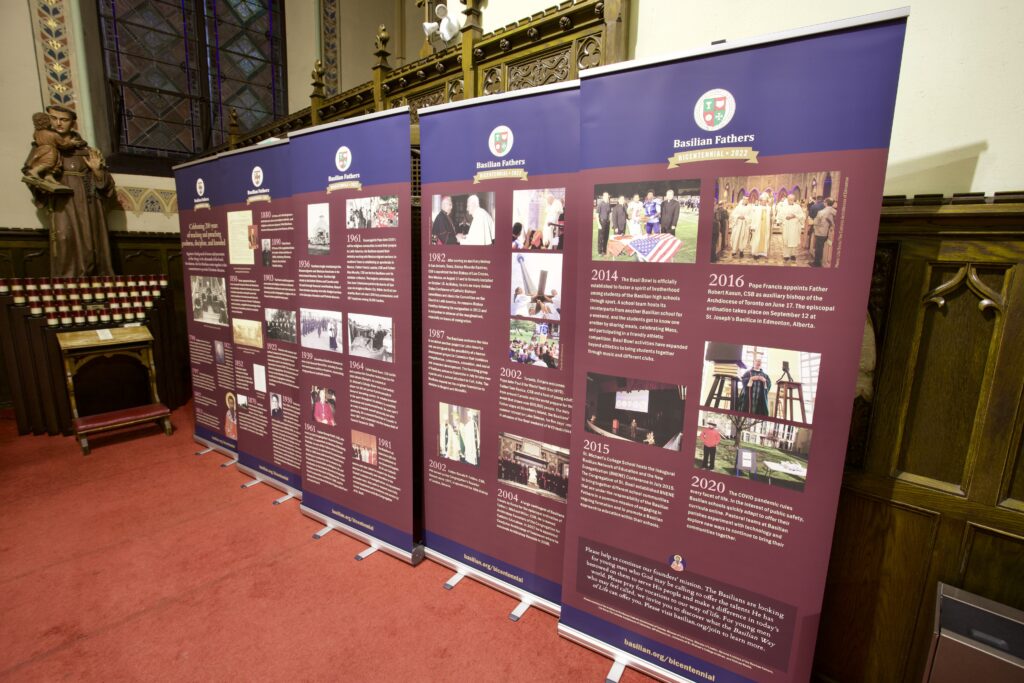 At the back of Assumption Church is a display of banners showing the history of the Basilian Fathers.
Basilian Fathers Website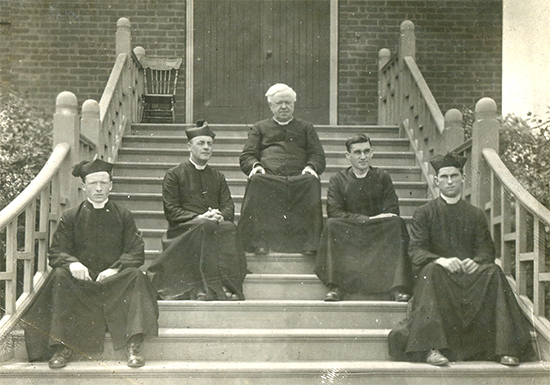 Visit the Basilian Fathers website for a full look back at 200 years of history.