Starting Wednesday, September 22nd, please be advised that as we remain in compliance with Government and Diocese directives, all visitors and guests of Assumption Cares programs at the McEwan campus will be required to show proof of COVID-19 vaccination or proof of exemption with photo ID in order to enter the building. Thank you for helping to keep our community safe.
Please note the Fitness for Chronic Pain and Cuddles Clothing for Kids programs
will be on hold until further notice.  
Assumption Cares is an Outreach Program offered by Our Lady of Assumption Parish. We offer free programs and events to anyone and everyone who lives in Windsor's West-End. Supported by volunteers, we aim to partner with others in the city to bring a variety of community building programs that help to make
our west-end more compassionate.
All are welcome!!
Our Core Values Are:
Assumption Cares is for everyone.
Assumption Cares is free to the public.
Assumption Cares creates programs/events based on the needs of the community.
Assumption Cares is a space where people are invited to stay and belong, and does not exist solely to connect people to other services.
Assumption Cares focuses on: wellness, education, families, and fun.
Assumption Cares is the Outreach Program of Our Lady of the Assumption Parish, and therefore, all programs and events are suitable for Catholics, but not solely "faith-based" and are open to everyone.
Check Out Our Programs!
The list of programs changes from month to month and are listed on a calendar. Click on the "This Month" link to see the calendar and click on "Programs & Events" for links.
Find us
Our building is located at 711 McEwan Avenue, just south of Wyandotte.
There is a small amount of free parking accessed from McEwan and a second small lot accessed from Campbell.
The site has an elevator that is accessed from the Campbell parking area.
Contact Us
You can contact the Outreach coordinator by email or by phone: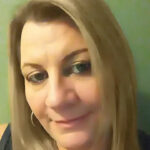 Laura Soulliere
assumptioncares@dol.ca
226-260-1768
Find us on Facebook
Instagram: @assumptioncares