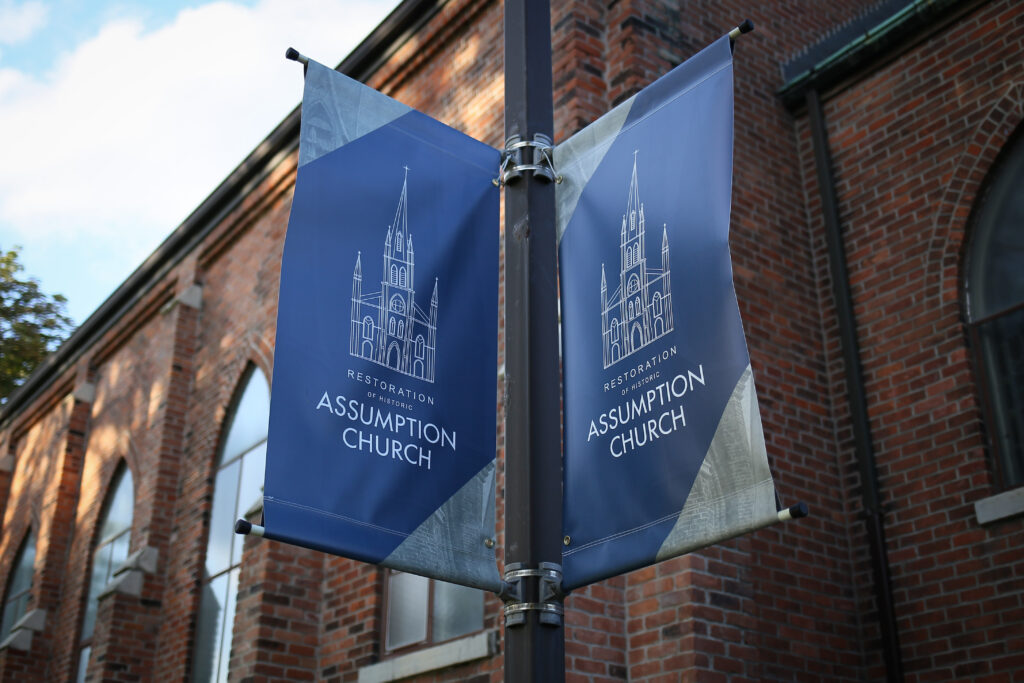 Our Lady of Assumption is a living historical icon. Our time here has taught us to care for the spiritual and physical needs of our parishioners and the community.
If these stones could speak they would recite the prayers of early French settlers; they would remind us of the hopes and dreams of new immigrant workers building the structures that now tower across the skyline.
The church walls have witnessed the marriages and funerals of great grandparents, grandparents and parents, and of community leaders and dignitaries; they contain a legacy of who we were and who we are today.
No other building in the region stands as a witness to the aboriginal origins, French accomplishments, and Catholic tradition in Canada like Assumption Church.
The Restoration Plan
A four-phase restoration plan is underway to restore historic Our Lady of the Assumption Church.
This work will not just bring an important heritage building back to life, it will also confirm the importance of this architectural masterpiece to Windsor-Essex and to Canada
Assumption Church played a distinct and important role in the early history and development of our region, and is today one the largest historically significant restoration projects of our time.
Project Updates By Paul Mullins
How To Help
Project Updates
---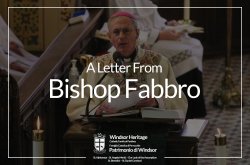 April 29th, 2022
Bishop Fabbro has written the attached letter to Parishioners of Assumption Parish. …[read more]